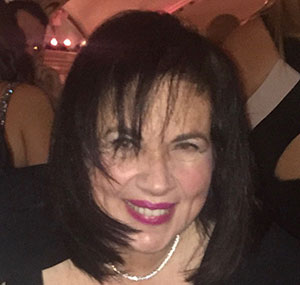 Dr. Lewkowitz has been in private practice for over 30 years in the Bayside, Little Neck, Great Neck and West Hempstead areas.
Her extensive Orthodontic experience, great reputation and caring nature makes her a great addition to our practice! Our orthodontic patients absolutely love her.
Dr. Lewkowitz is a graduate of Columbia University School of Dental Medicine and a graduate of New York University Post graduate program in Orthodontics. She graduated at the top of her Orthodontic class.
She is a leader of Columbia University's dental alumni who has settled in the Queens /Long Island areas.
She has held the prestigious position of being the Past President of Queens County Dental Society. She has lectured extensively throughout Queens and Long Island. She is the past chairperson of the National Children's Dental Health Month. In Great Neck she was the chairperson of the Gifted and Talented committee for many years.
Her memberships include: Member of the American Association of Orthodontists, the Northeastern Society of Orthodontics, and the Nassau County Dental Society. Her additional honors include: she is a member of the American College of Dentists, past President of Alpha Omega Dental fraternity at Columbia and Queens and Long island, and Regent of Alpha Omega for the New York Metropolitan area and received a presidential citiation .
She is the proud mother of two wonderful daughters Hilana ( 4 th year anesthesia resident) and Ariana (harpist) and four delightful step children, Rachel (teacher), Rebecca( jewelry designer) , David and Jeremy ( co founders of Label) and two amazing grand children Benjamin and Madison.
When asked why she chose to become an Orthodontist, Dr. Lewkowitz replied, "I want to do for others what Orthodontics did for me. It gave me a beautiful smile that changed my life forever!"