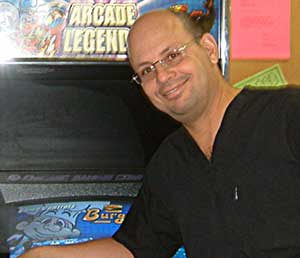 Dr. Alan Rosenfeld is a specialist in Pediatric Dentistry. He received his Bachelor of Science degree from Brooklyn College. He went on to Columbia University College of Dental Medicine and continued his postdoctoral training in Pediatric Dentistry at Interfaith Medical Center. By regularly participating in continuing education, Dr Rosenfeld stays current on the latest technology and dental treatments.
Dr. Rosenfeld has been practicing pediatric dentistry in West Hempstead for over 30 years. In addition to practicing pediatric dentistry, he currently manages one of the largest orthodontic practices in Borough Park, Brooklyn as well.
Dr. Rosenfeld lives in Scarsdale with his wife, and is the proud father of two daughters. While not practicing dentistry, he enjoys golfing, tennis and spending time with family.
"I love being a dentist. Over the years, I have had the opportunity to meet so many wonderful people, and the friendships that I've built with my patients and their families are one in a million. It has always been my focus to make each patient feel at home when they come to me for treatment; and, I work hard to give my patients the attention they deserve."